How our therapy horses help with anxiety, grief, and depression
Whether you have experience with horses or not, At Beachwood Center for Wellbeing, you can improve your overall mental health, and find the healing you are looking for. Our Integrative Equine Therapy (IET) protocol is a multi-sensory experience in which the horse is an integral part of your therapy.
How does Integrative Equine Therapy Work?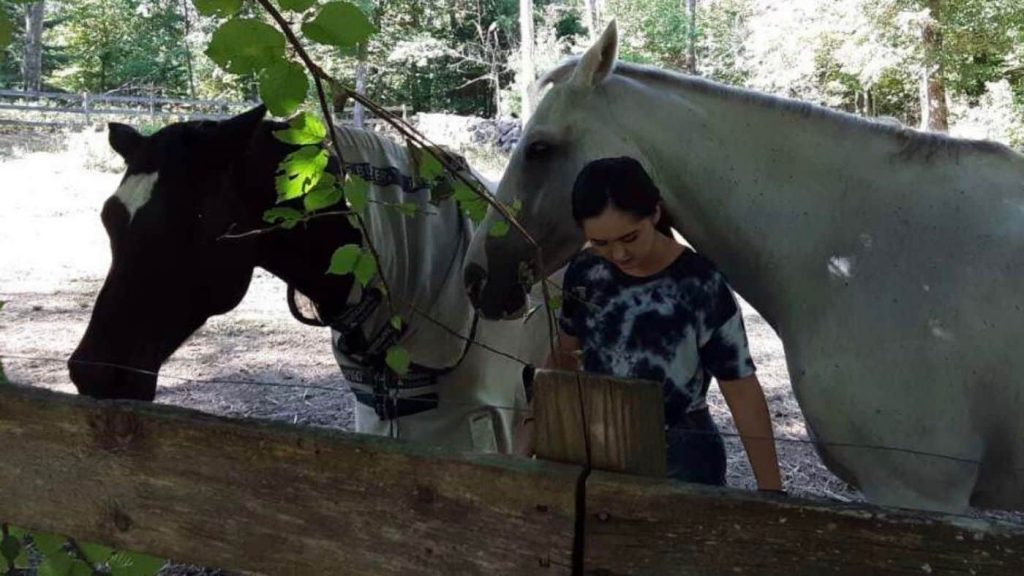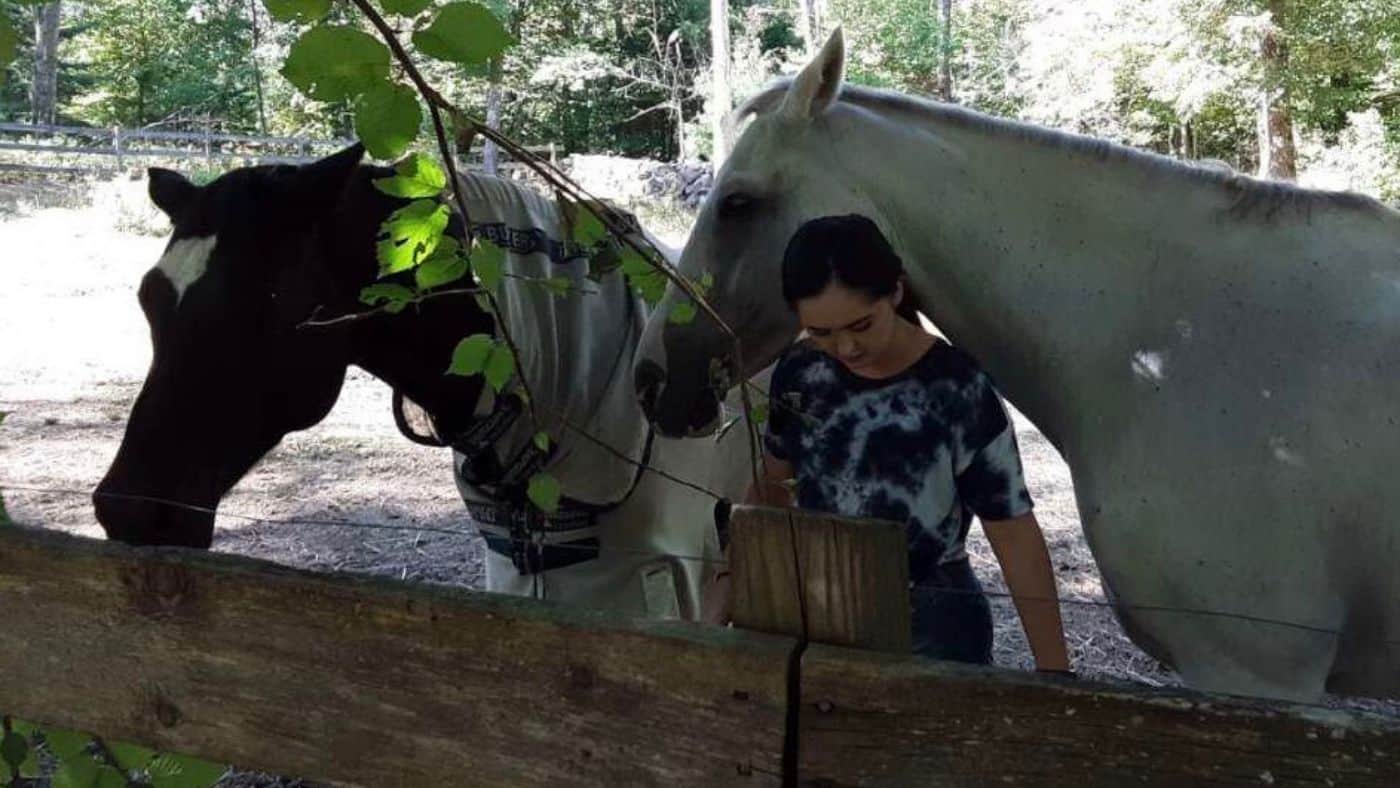 Horses have an innate ability to read people. They respond and interact with you, your emotions, and your intellect in a non-judgmental way.
At Beachwood, a trained IET therapist guides you through the process and as you work through trauma, anxiety, depression, ptsd, and other emotional illness. The horse assists in identifying where you are storing those feelings and shows you when you are feeling anxious or stressed.
All of our horses are carefully selected from ancient European bloodlines. We know their lineage back to the 13th Century. Their ancestors were developed for their strength, intelligence, and ability to connect with humans. This was originally to override their fight or flight instinct so that the rider and horse could move as one during battle between Principalities. In current times, this train allows our horses to have a deep connection with humans they are helping and to mirror you; sensing feelings that may not always be evident to the human eye.
Our horses have chosen to do this work. Each of our horses has a temperament and affinity such that they enjoy helping our therapy clients. They are actively engaged with each client for up to 90 minutes.
During the first session at Beachwood you are introduced to all of our horses, and then, led to choose your horse as the first step of the therapeutic process. Let's introduce these talented healers.
---
Bugatti 27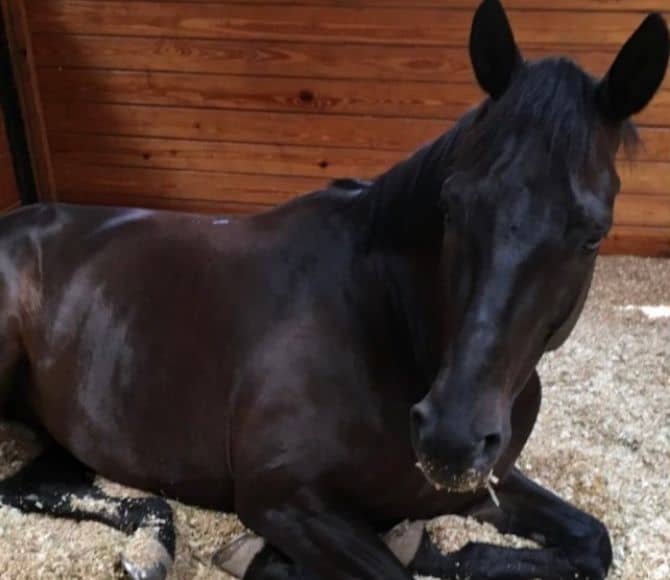 Bugatti 27, or Bugs, is currently in his Prime. Born in Germany, he was awarded Trakehner of the Year as a young horse. After arriving in the US, Bugs has won US Northeast Regionals at the Prix St. George level. He now competes in dressage at the FEI or International level.
When not competing, Bugatti focuses on his therapy work and is especially skilled with helping individuals uncover the trauma that underlies illness. He is highly attentive and affectionate.
---
Rajah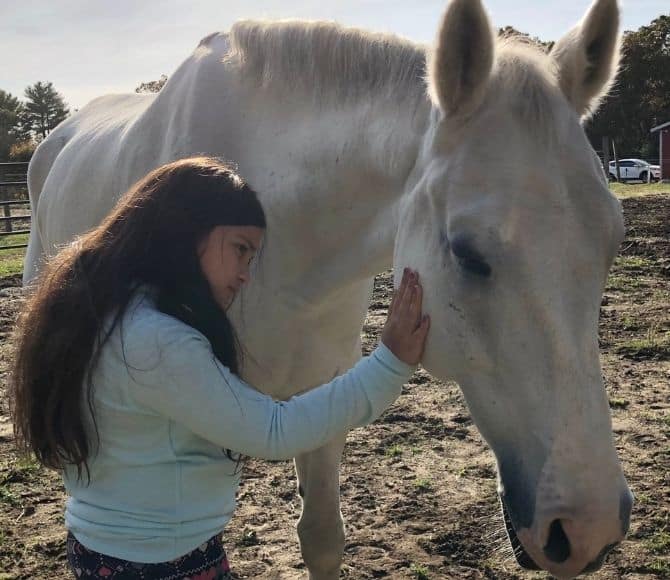 Rajah was born in North Carolina and is a registered American Hanoverian.
His Sire, Royal Prince, was the most sought after dressage stallion standing in the US at the time. However, Rajah's story does not stop there.
A few years ago Lynne Phipps, founder of Beachwood, was searching the country for the ideal dressage partner. She was shown hundreds of horses, Rajah being one that continued to appear again and again throughout her search. At the time, Rajah was only 5 years old, and Lynne's trainer was hesitant as he was so young and untrained. The search continued, and Rajah kept appearing, as if it were a sign. When Lynne finally went to take a look, she had a powerful experience. As she was trying to decide which horse to choose, she walked into the field where he was grazing and immediately Rajah walked toward her and put his head on her heart. This emotional experience connected them and Lynne knew he was the horse for her.
Though he excelled in competition, it was clear that Rajah had a mission to help people heal. His ability to express himself and his intentions clearly showed how horses can do therapy work. Lynne then set her intentions on making the healing power of horses available to people who don't usually have access. Rajah helped found Beachwood!
---
Pikksie Wish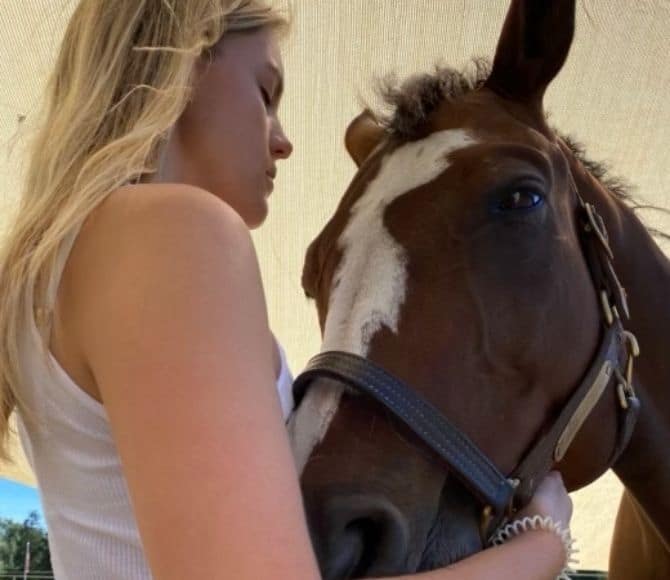 A filly chosen and trained by US Team member Nancy Later Lavoie, Pickksie Wish is an American Hanoverian. She is a very talented modern type, tall and leggy with beautiful confirmation. Like most mares, She is opinionated and strong willed, while being extremely nurturing. She connects easily with people on the ground, and her gentleness makes her adept at working with clients. Whether it's anxiety, grief or trauma, Wish will be present with and helpful to the healing process of her clients.
---
Lupita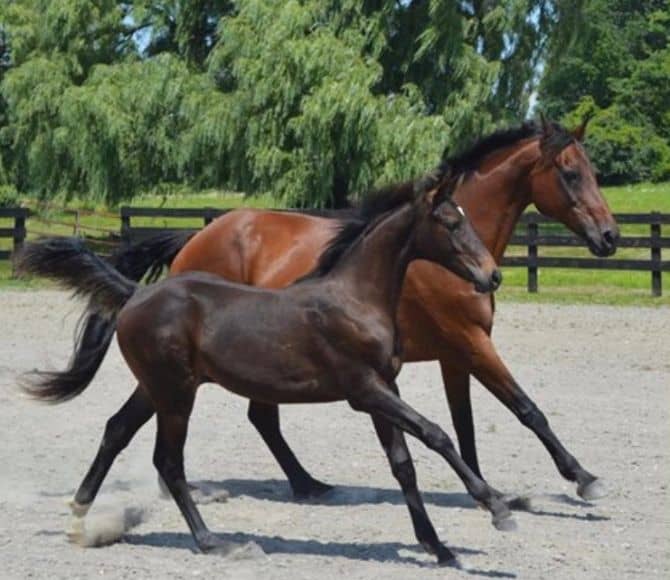 Imported by Chris Kappler, a well-known jumper rider and trainer, Lupita is an Argentinian bred Holsteiner. She was imported and shown at Florida's Winter Equestrian Festival, where the top riders in the world come to compete. In 2006, Lupita was awarded Elite Premium Mare Status in the American Holsteiner Mare and Studbook, and was Champion Holsteiner Mare of Northeast. With this honor, we promised to breed her and partnered with Cornell University Veterinary School as part of a warm blood breeding residency program. There, she had two foals before COVID hit. Lupita returned to Beachwood in December of 2020. She is often chosen by, and especially empathetic with mothers.
Want to work with our therapy horses?
All of our horses love working with our clients and are trained for this specific protocol of Integrative Equine Therapy(IET). This is unlike typical equine therapy where you are caring for or riding the horse. In IET, clients interact with the horse and the therapist to heal anxiety, grief, and trauma. If you are interested in learning more or scheduling a session, please contact us here.