Beachwood's Newest Integrative Equine Therapy Program for Anxiety and Stress
At Beachwood, we know that finding a therapist near you that's a good fit can be stressful and anxiety producing.  Beachwood's horses and Integrative Equine Therapists are here to help.  Our 3-session Tune-In/Tune-Up experience is designed to help you get out of a reactive state of anxiety, introduce you to the horses and IET therapists, and determine if IET is right for you.
According to data from independent 3rd party research, Beachwood's clients start to feel relief from anxiety in just 3 90-minute sessions. On average, it takes just 7 sessions for Beachwood clients to shift perspective and heal anxiety disorder.  With a 3-session Tune-In/Tune-Up experience at Beachwood, you are already well on your way.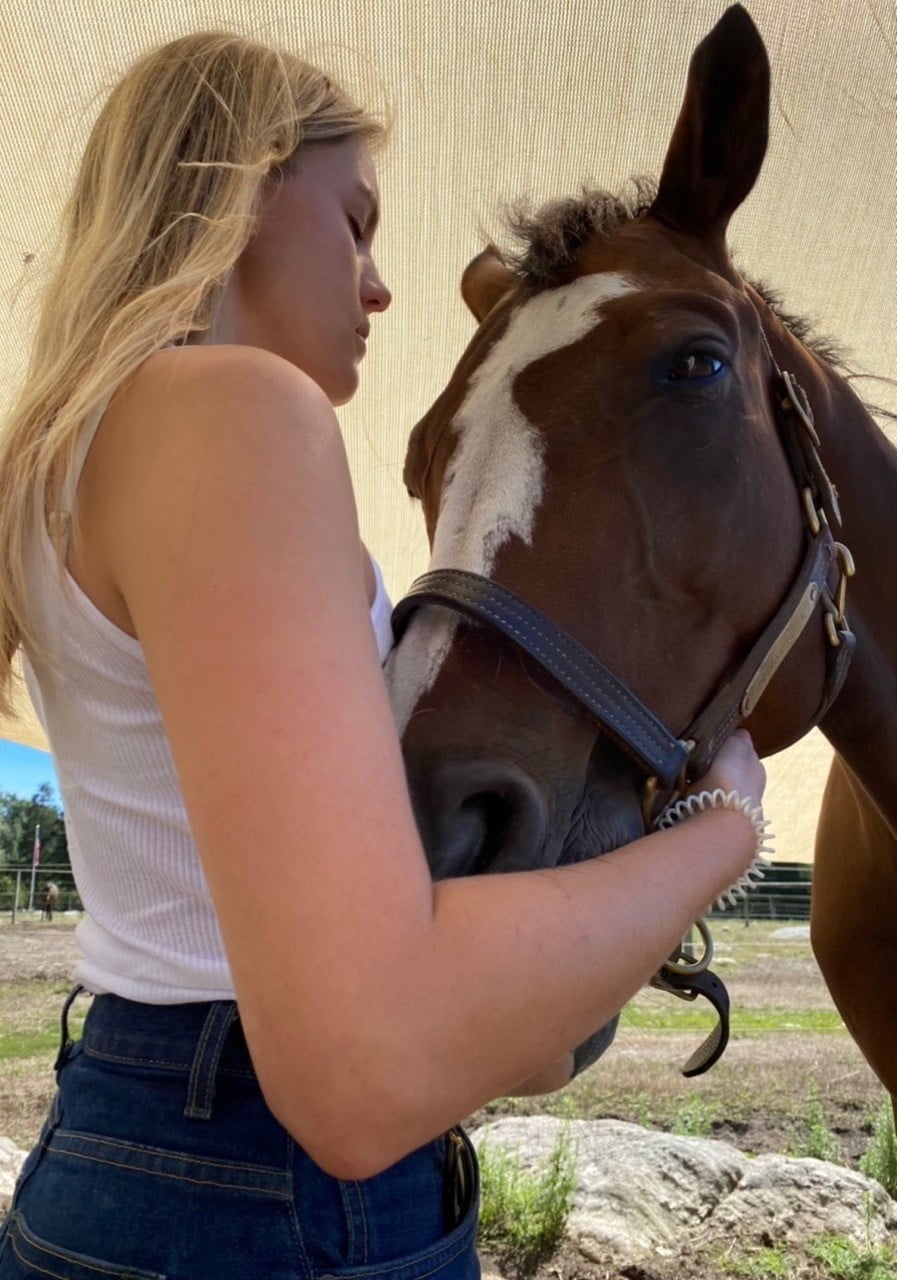 Who comes for Beachwood's Tune-in/Tune-Up sessions?
We developed our Tune-In/Tune-Up for clients who wanted to come back and do a refresher, and for new clients who want to start IET for the first time. 
If you are starting a new school and need some support to get on your feet or get through the first semester, we can help.  Planning a big career change and need some help managing anxiety and stress?  We can help you feel stronger and more able to make the transition with ease and grace.  If you are getting married, moving, or having a baby, we can help you reset your system so that you can experience those life transitions as the exciting, joyful, and happy adventures they're meant to be.  Did something traumatic or unexpected happen out of the blue? IET can help you get back on your feet quickly and gently.  Beachwood's Tune-In/Tune-Up 3-sessions can help you catch your breath, figure out what's making you anxious, and managing your stress before it becomes overwhelming. 
Think of Tune-In/Tune-Up's as an intentional act of self-care when the world is getting a little loud and a little overwhelming. Feeling anxious? The horses and IET therapists are waiting to help you slow it all down and get back on an even keel.