Integrative Equine Therapy in Lancaster County, PA
Beachwood's newest center is open in beautiful Lancaster County, PA. Work with our specially selected horses, alongside a professional IET therapist, to heal trauma, anxiety, grief, depression, and other stress-related behavioral or physical illness.
Bringing Equine Therapy to the Mid-Atlantic Region
We chose this location specifically for its convenience, beautiful views, and seasonal climate.
Beachwood Integrative Equine Therapy's new location is a six-stall facility conveniently located in the Mid-Atlantic Region between Wilmington, DE and Philadelphia, PA. Beachwood's new integrative equine therapy center is also an easy drive from BWI or Dulles International if you're flying in for one of our three-day or six-day intensive therapy programs.
Beachwood Integrative Equine Therapy Has a New Foal
Our newest center has another new addition – An adorable new foal! Baby Wiley, is a wonderful addition to our ever-growing herd, and to each visit to the farm.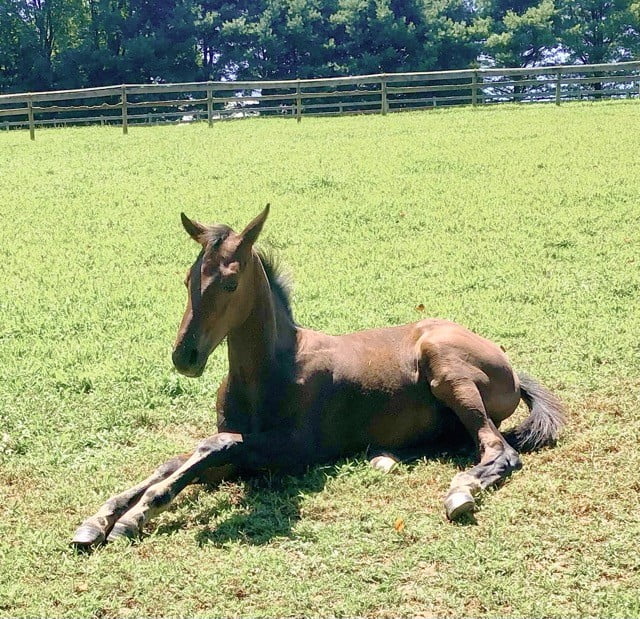 Who Is Integrative Equine Therapy For in Pennsylvania?
You do not need any prior equestrian experience for this type of counseling to work for you. If you are dealing with anxiety, depression, grief, etc., this is the perfect venue for you to start your therapy journey.
There are many hotels near our Pennsylvania location. We offer single sessions, group retreats, as well as 3-day and 6-day intensive therapy programs. Find out more about these programs here.
Contact us today to begin healing through Equine Therapy at Beachwood Center.