When do you know it is time to consider therapy?
Every year in the United States, 1 in 5 adults experience a mental health condition. As a result of the pandemic, Now more than ever, those rates have skyrocketed. People are suffering, and with much of our physical and mental health appointments occurring virtually, It can be difficult to figure out the new systems and take the initial steps towards healing, In order to begin the process of recovery, it is important to find the help you need in a setting that is most comfortable for your condition.
When you feel like normal daily tasks are overwhelming, it's time to for help.
When there's physical or emotional evidence that you don't feel safe, or it's difficult to experience calm, or you can't seem to control your emotions, it's time to seek help. There are many different forms of treatment for anxiety, grief, depression, PTSD, and trauma, not to mention a wide variety of non-traditional therapy alternatives. It can be overwhelming to find a therapeutic approach that works best for you. Let's begin with the setting. It is critical that you choose a safe environment in which to unlock your emotions and free yourself of pain, sadness, anger, and the suffering that results.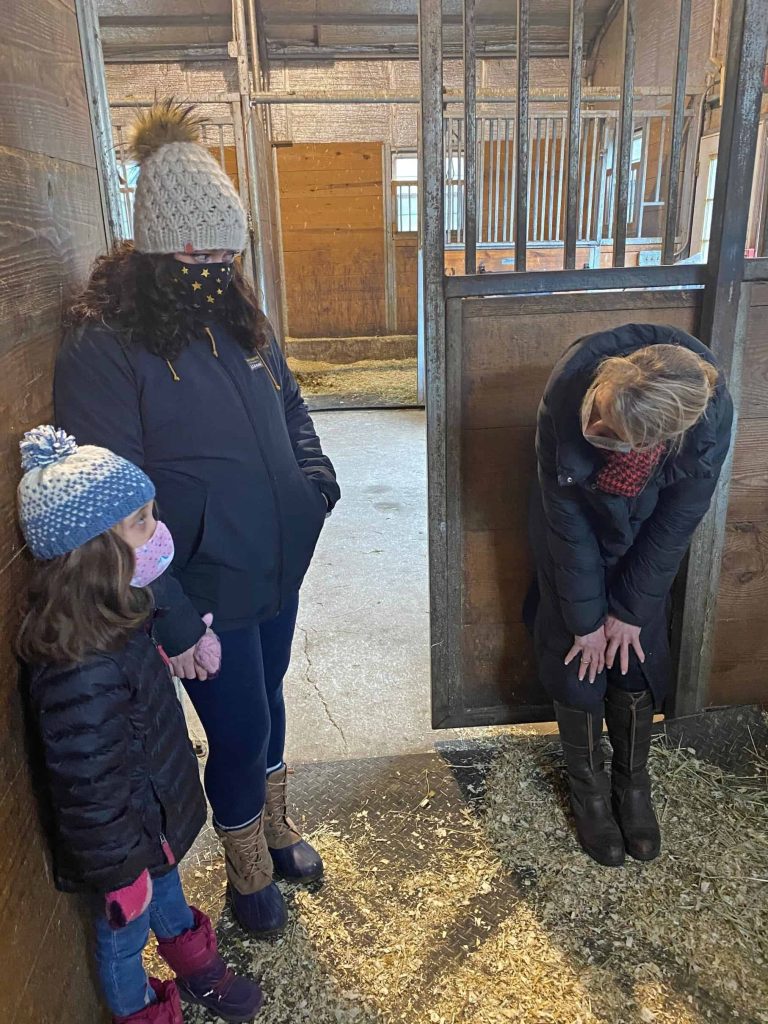 Common questions on the topic of Integrative Equine Therapy (IET)
Beachwood Center for Wellbeing offers an evidence-based therapy known as Integrative Equine Therapy (IET). Independent 3rd party data shows that people experience healing with this alternative therapy in an average of 7 sessions – less than 1/3 of the time for most traditional therapies. How do you know if IET is right for you? Here are some frequently asked questions that may help you determine if IET can help you with grief, anxiety, depression, or trauma.
What is Integrative Equine Therapy (IET) and what does a session usually look like?
Integrative Equine Therapy is a protocol that takes place in a natural environment, taking advantage of the naturally therapeutic connections that occur when we are able to bridge between stressed states and calm. This natural therapy helps work through mental illness and trauma differently than talk therapy does. Unlike traditional equine therapy where a client is riding or taking care of the horse, IET specifically uses the connection between the horse and human to help them heal trauma. Horses are naturally perceptive and non-judgmental. They create a safe and open environment in which to work through difficult issues and mental barriers.
One of the best parts of IET is that we work outside, in nature, at CDC specified safe distances. This means we can work together in person, providing a shared experience that cannot be achieved in an office, or with teletherapy.
Clients are paired with a certified Integrative Equine therapist and one of our experienced horses. Sessions last 90 min – an hour and a half. We touch base at the beginning, and most of the time is spent with the horse. Once we connect a human with a horse, in this safe environment, it can be transformational for clients to realize the attitudes, beliefs, and experiences that surface. A horse can show us where we are disconnected and where we are holding. The individual has realizations about why and when these patterns began. Our very special horses help us to gently process what we don't have words for, and the things that are often too difficult to face alone. Horses help us uncover and release what is held in both our minds and our muscle memory.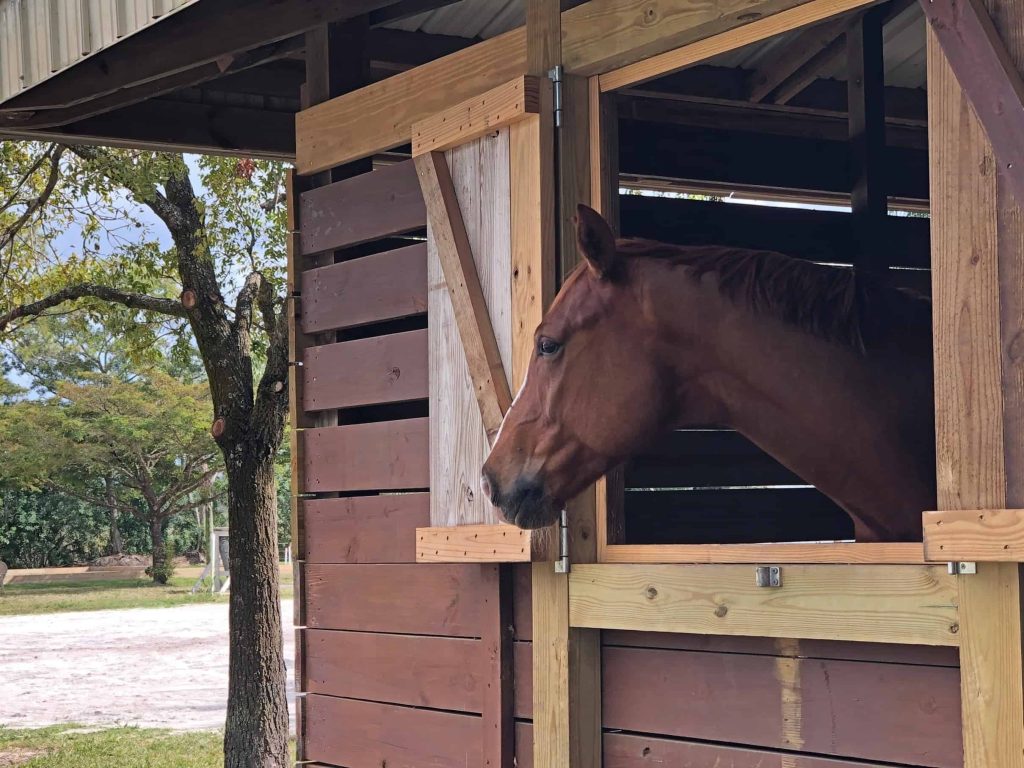 How many sessions does it take to start seeing results?
The number of sessions a person needs to build a new neural pathway and strengthen it to be their new "go to" varies by age and length of time from the experiences that are uncovered. We start with an initial consultation to get a read on exactly what is going on. After this, we create a custom schedule and work through to completion. Data shows that the average number of sessions it takes to heal with IET is 7, and most people begin to feel relief as soon as the first or second session. This is magical for so many who have struggled for so long.
Who is Integrative Equine Therapy ideal for?
Everyone is welcome to be a client of Beachwood. We work with all ages and varying types of mental conditions. We specialize in healing anxiety, depression, PTSD, and grief. If other therapy has not worked for you, this may be the counseling you are seeking. We work outside, in nature with animals. If you are aware that animals feel safe to you, IET may be for you.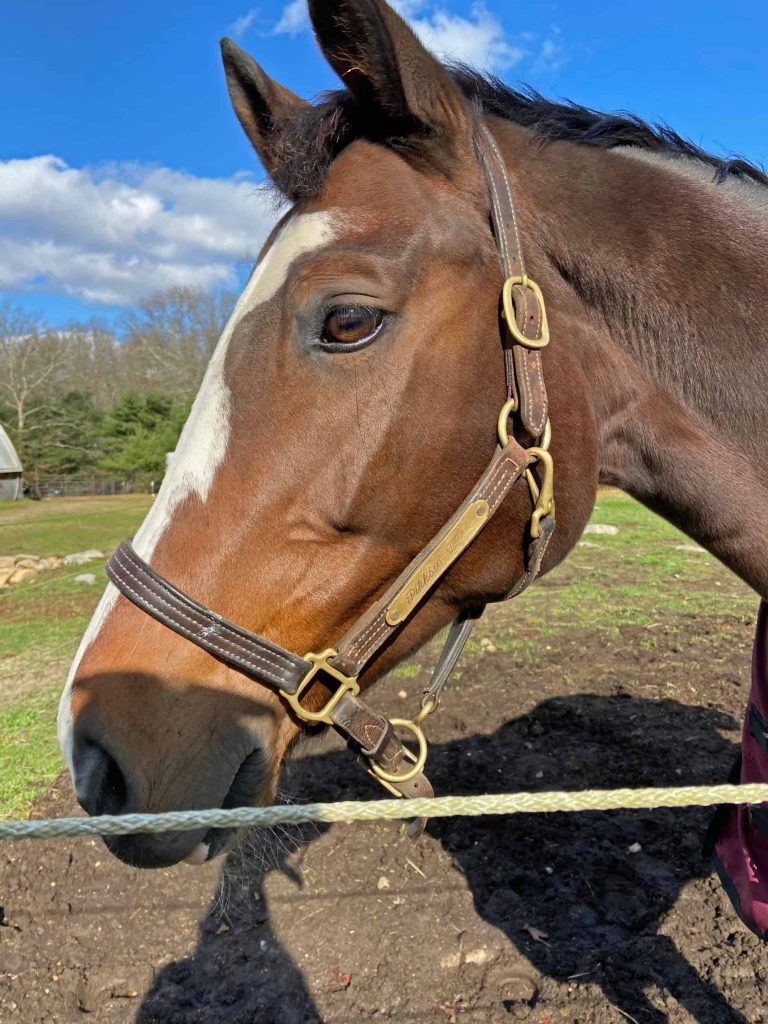 Do I need experience with horses or other therapy animals?
Not at all! Though IET can help equestrian performance significantly for riders, you do not have to have any experiences with horses or therapy animals. Our horses are bred and trained for this type of counseling and our Integrative Equine Therapists will walk you through each part of the session step by step to ensure you feel safe and comfortable.
Where are your locations?
We are currently located on the East Coast. Our founding location is in South County, Rhode Island, about 30 minutes from TF Green Airport. This location is easily accessible from Boston, New York and most of New England. It's a perfect place to spend time in the summer and winter, and the shoulder months are spectacular. Our second location is in Palm Beach County. We chose this location specifically because South Florida has the largest concentration of US Veterans in the country. Wellington FL is also the center of equestrian sport 7 months of the year from November to May.
Whether you live near one of our locations or not, we offer IET Intensives. These are usually 4 – 6 day healing experiences, customized for each individual. People come from all over the country to work with our horses in both of our centers. We are happy to provide accommodation recommendations, so you can stay nearby. Our Intensive clients often report that an Intensive at Beachwood was the best healing experience they ever invested in.
Having learned more about Integrative Equine Therapy (IET) and Beachwood, we look forward to helping you, or someone you love. Reach out. We are happy to answer any additional questions you might have, or help you book your first IET session or intensive.