On June 17th 2022, the US Equestrian Federation (USEF) announced that Beachwood Integrative Equine Therapy has been selected to become one of their Community Outreach Organizations. Twenty-one organizations have been selected so far, and each of us provides "equine-based learning opportunities and supports the positive impact horses can have" within our local communities.
About US Equestrian Federation Community Outreach Organizations
The USEF program was launched in 2021 to support organizations like Beachwood IET, which have exceptional standards in diversity, equity and inclusion values, mission, and horse and human welfare.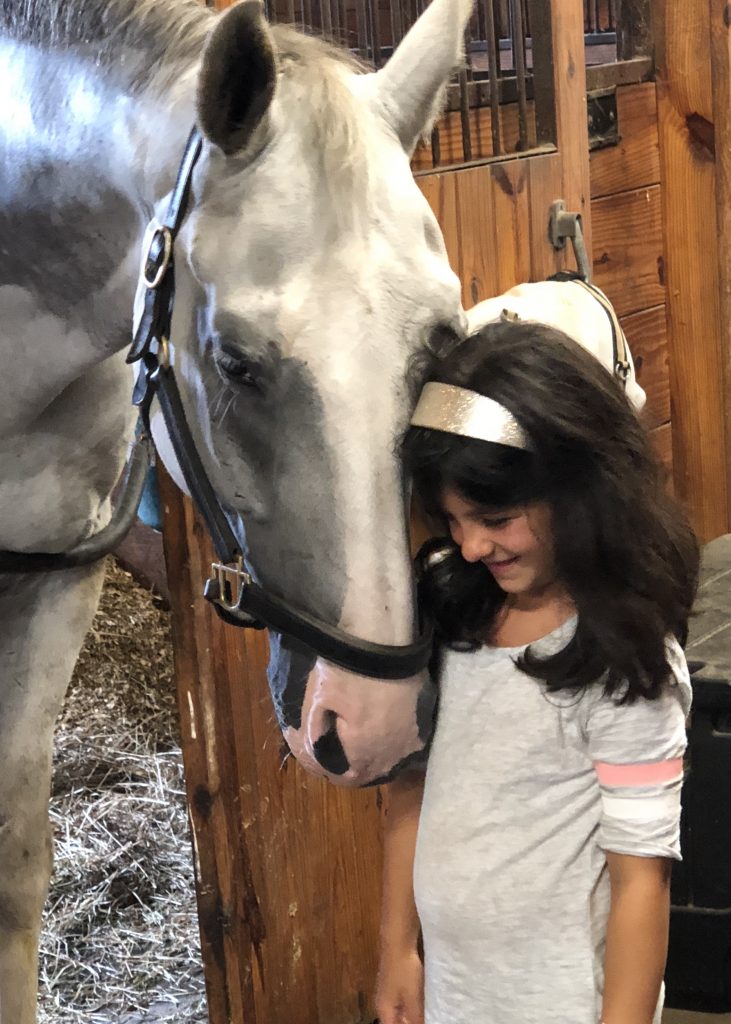 The Team at Beachwood was really excited to receive the news and to know that the US Equestrian's Diversity, Equity, and Inclusion Review Committee, which consists of executive staff, volunteers, and athletes, valued our work on inclusivity and access to horses.
The Healing Power of Horses – Integrative Equine Therapy
At our two Beachwood IET locations in Rhode Island and Florida, our clients tell us every week how important the healing power of horses is to their lives. Horses, as many of us know, are deeply intuitive and see past our anxiety, trauma, depression, PTSD, grief, and chronic pain. You can see that with our IET therapists, Beachwood's horses can make a genuine connection with humans and as one client told us ""It was beautiful to watch you work with my son and the horses."
Horses Can Hold Space for Humans to Heal from Trauma
Here's Lynne Bryan Phipps, BeachwoodRI.org's Executive Director, talking about how horses can synch with humans, how horse body language shows humans where they are holding trauma, and how horses can hold space for humans to heal.
As you can see, Rajah, one of our most beloved equine partners, takes his role very seriously and as many of our Beachwood IET clients can attest, and helps even our youngest clients process their most overwhelming experiences.
Thank You USEF for Supporting Beachwood and Integrative Equine Therapy!
Congratulations to the other USEF Community Outreach programs who make up the First 21! And, thank you to the USEF for supporting our equine outreach work, and everyone who supports Beachwood IET's horses and IET therapists, to help humans heal.
*******************
Shift Perspective …. Heal with Integrative Équine Therapy as seen in Sesame Workshop's Oscar nominated documentary Through Our Eyes HOMEFRONT on HBOMax
Beachwood IET is located in Rhode Island and Florida. Call us at: 1-877-788-4325
Anxiety may be contagious, but with your help, HOPE is viral. #HealWithHorses @BeachwoodRI
To support our integrative equine therapy work via Go Fund Me: https://gofund.me/6121f8cf